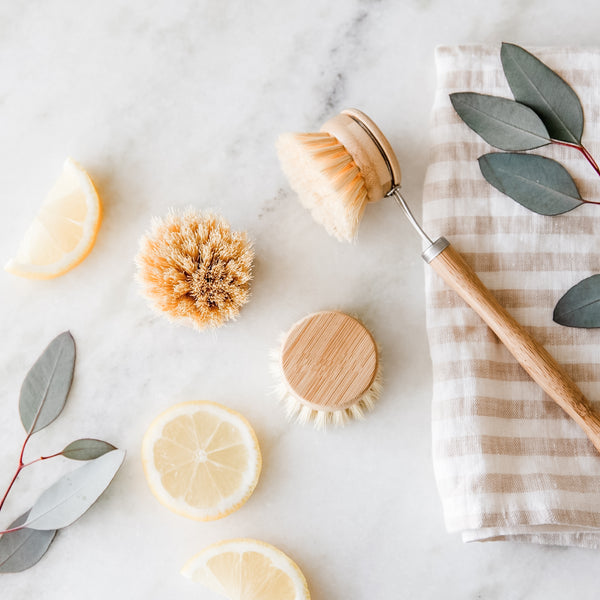 Eco Friendly Dish Brush - Bamboo & Sisal
This is a classic eco-friendly wooden dish brush made with sustainably sourced bamboo handle and head with white sisal fiber bristles that will biodegrade at the end of their life. Once bristles wear out, simply take off the head and replace with a new one. This cleaning brush is a perfect plastic-free alternative to plastic sponges and scrubbers for washing dishes, sink, stove, tiles, etc.
NOT suitable for being washed in a dishwasher.
✔️ Sustainable
✔️ Biodegradable
✔️ Compostable
✔️ Comes unpackaged
✔️ Ships 100% plastic-free
The products described on this website are not intended to diagnose, treat or prevent any disease or to affect any structure or function of the skin or body. The information on this website is not medical advice and is not a substitute for consulting with a healthcare provider.