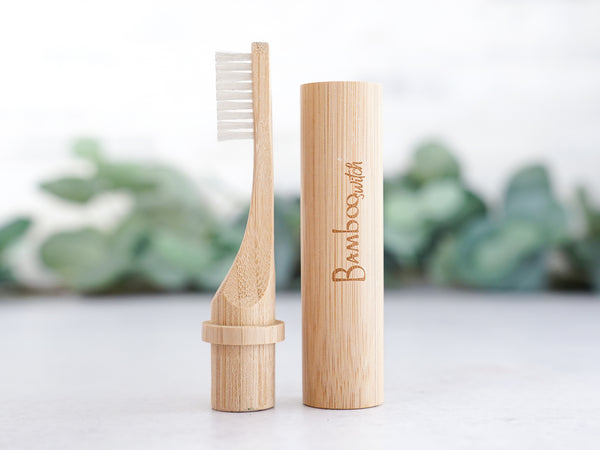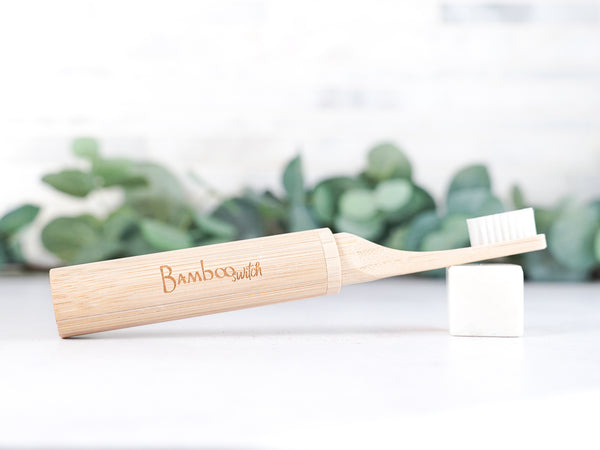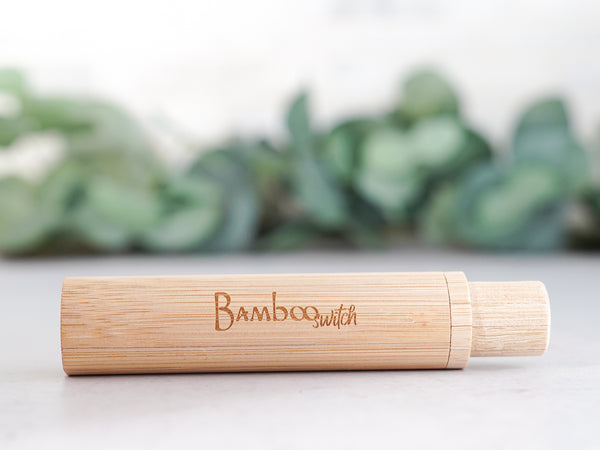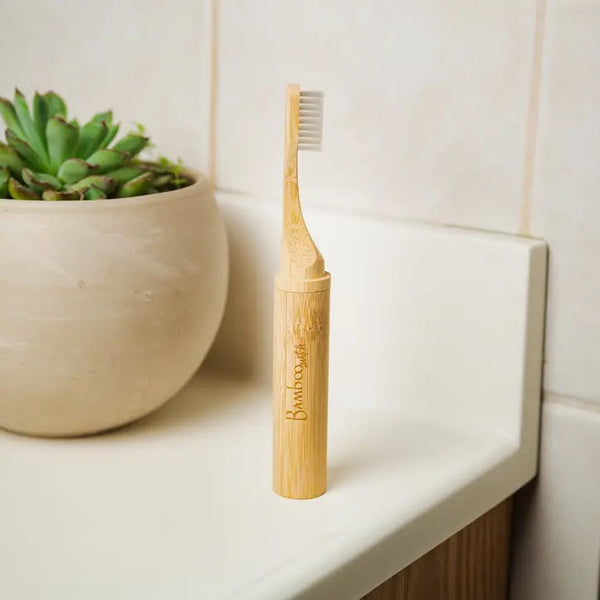 Compostable Bamboo Travel Toothbrush
Bamboo Travel Toothbrush that's collapsible for easy storage and travel! This stylish Travel Toothbrush makes brushing on the go easier than ever before.
The bristles are made out of castor bean oil, making the toothbrush completely compostable! This eco friendly toothbrush is the perfect replacement for wasteful plastic ones.
What's Included: One travel toothbrush
Materials: Bamboo & Castor Bean Oil
Care: It's recommended by dentists to replace the toothbrush every 3 months. Let toothbrush air dry or dry off slightly before placing it in the travel case.
The products described on this website are not intended to diagnose, treat or prevent any disease or to affect any structure or function of the skin or body. The information on this website is not medical advice and is not a substitute for consulting with a healthcare provider.