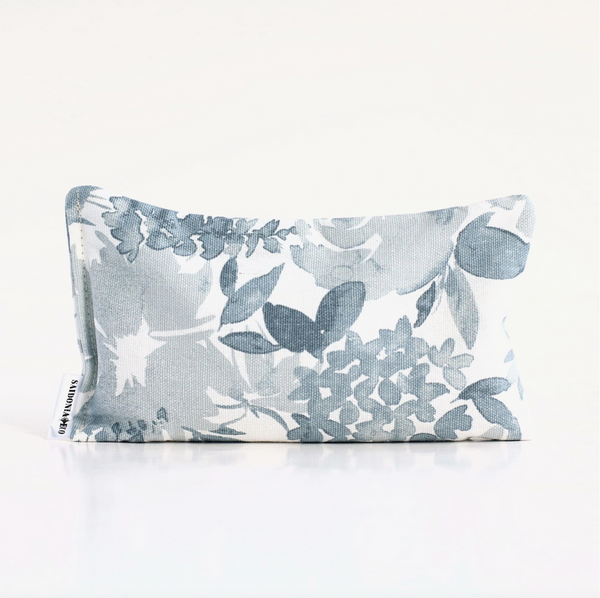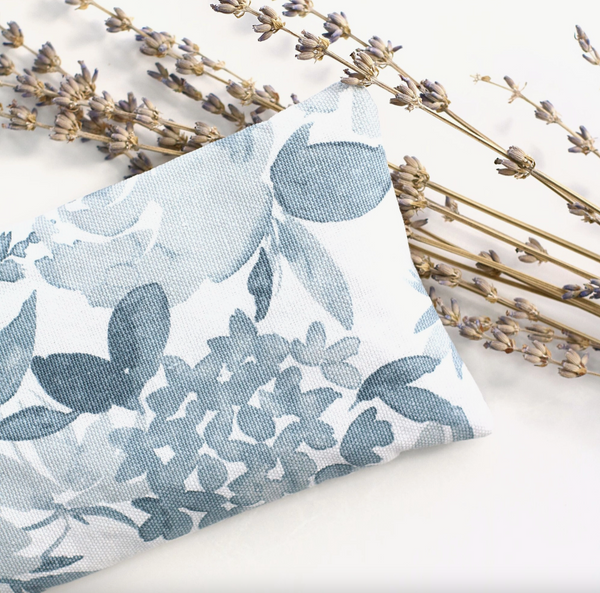 Botanical Lavender Eye Pillow
Lavender Eye Pillows are wonderful gifts for those who regularly practice yoga or meditation or anyone who enjoys using aromatherapy for rest and relaxation. They can be heated \and the instructions are provided on the bag.  Used for sleep, meditation, migraine, earache, tension, headache, stress, travel, aromatherapy and relaxation.
- modern, minimalist design and color - Natural ingredients - 100% cotton canvas exterior - Padded with cotton flannel for a nice, soft feel - Packaged in a white paper sleeve and cellophane bag - Full instructions and ingredients are printed on the interior of product label wrap.
Use at room temperature or microwave briefly for approximately 20 seconds to provide warm soothing relief and diffuse organic lavender essential oil aromatherapy. Keep in the freezer as a cool therapy to help with muscle pain and puffy eyes. Ingredients: Long grain rice, organic dried lavender buds and organic Bulgarian lavender essential oil. Spot clean as needed. To refresh scent, add lavender oil to one or to all of the corners.
Dimensions: 8″ x 4″ x 1″ (20.3 x 10.2 x 2.5 cm) 
Weight: 7 oz (198.4 g)

The products described on this website are not intended to diagnose, treat or prevent any disease or to affect any structure or function of the skin or body. The information on this website is not medical advice and is not a substitute for consulting with a healthcare provider.