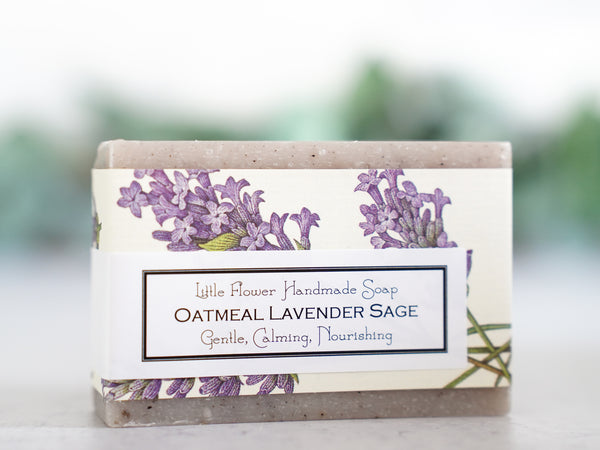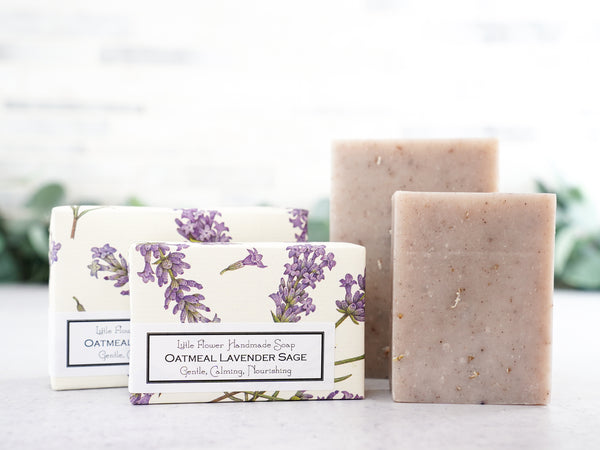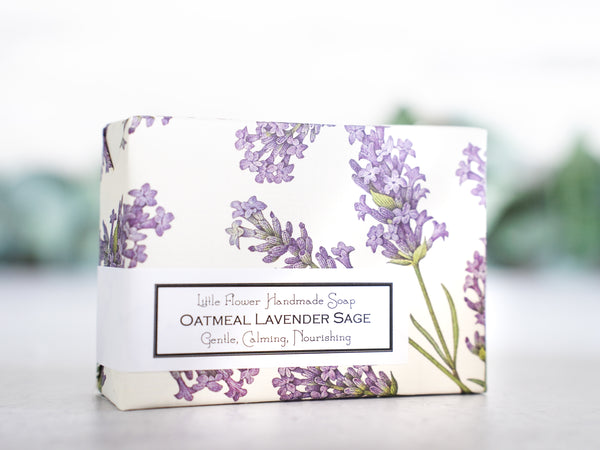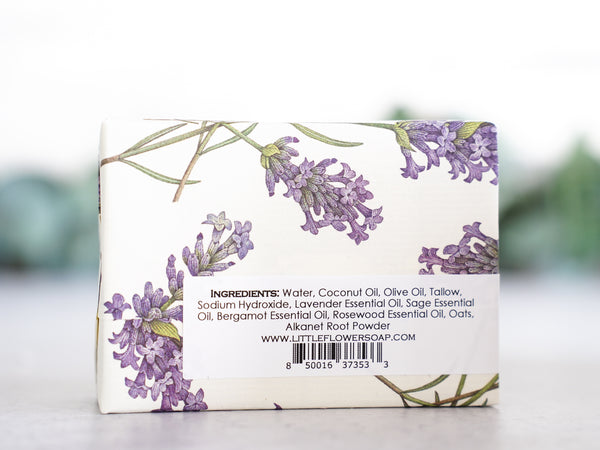 Oatmeal Lavender Sage - Handmade Bar Soap
Naturally scented and colored with essential oils of sage, lavender, bergamot, rosewood, and colored with alkanet root powder. Gentle scrub of whole oats will help keep skin exfoliated.
2 SIZES AVAILABLE:

3.5 oz Bar Measures: 2" H x 3" L x 1" D

6oz BIG Bar Measures 3.625" x 2.5" x 1.2"
Benefits of Oatmeal Soap:
Relieves Skin Irritation And Itching

Exfoliates The Skin Naturally
Scented with only 100% Essential oils certified NAHA (National Association for Holistic Aromatherapy
The products described on this website are not intended to diagnose, treat or prevent any disease or to affect any structure or function of the skin or body. The information on this website is not medical advice and is not a substitute for consulting with a healthcare provider.
Good Buy.
I think the Oatmeal Lavender Sage would be a nice addition to your line. Your soap makes the bathroom smell nice. The quality of the soap is very, very good and is worth the price.