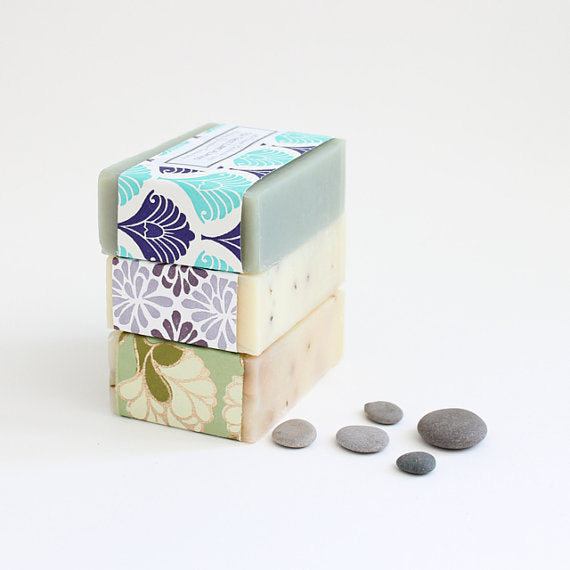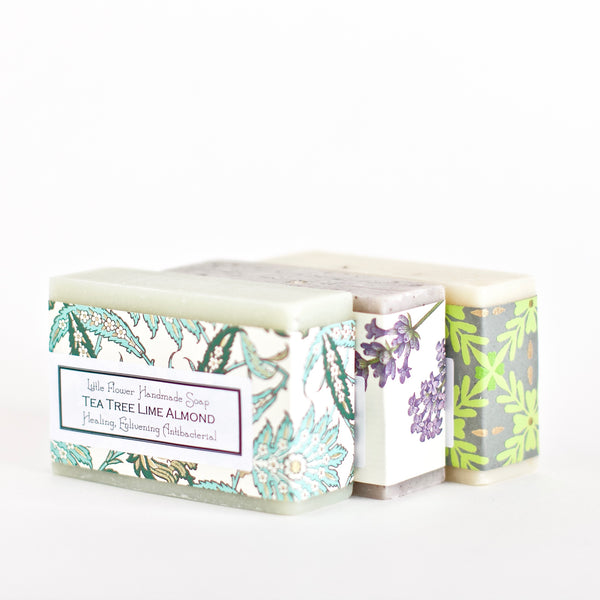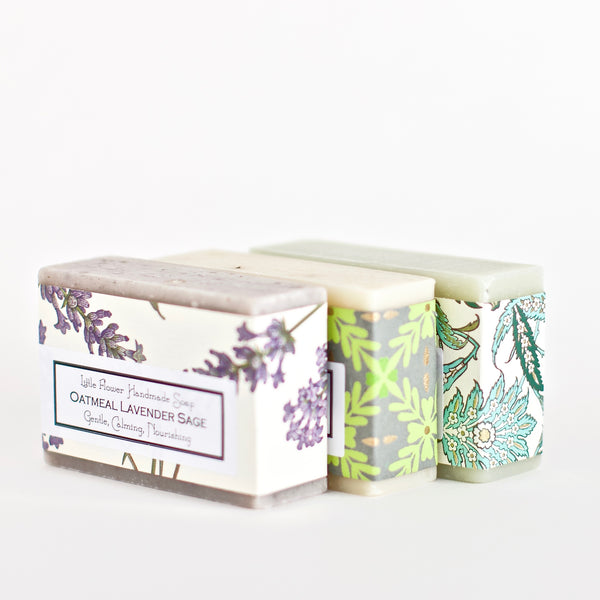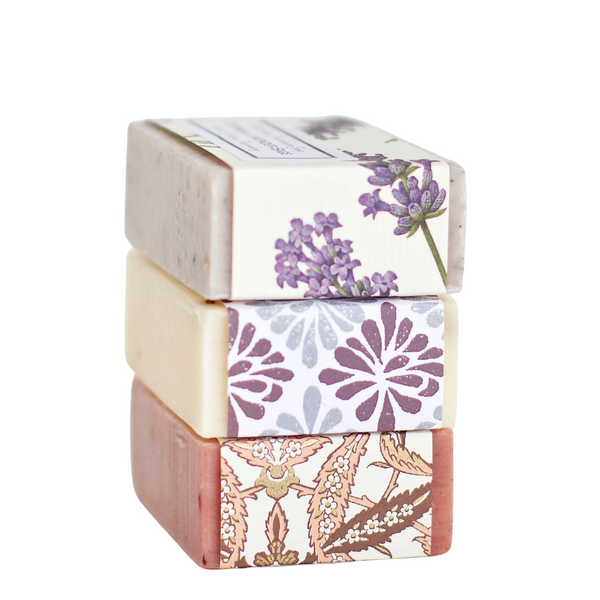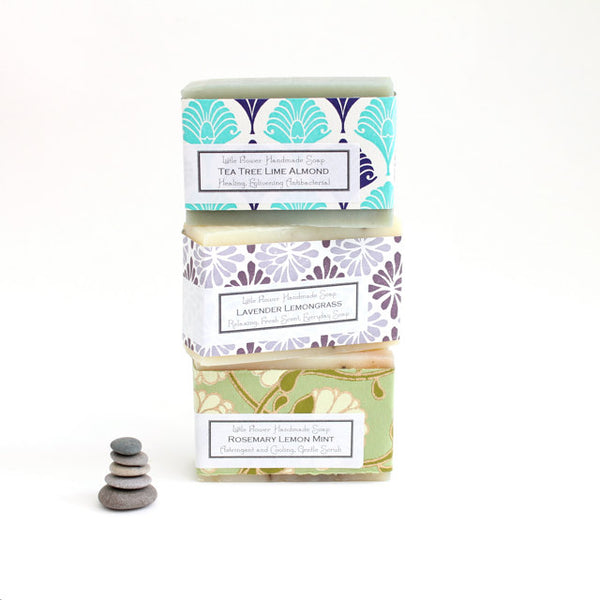 Set of 3 Bars Handmade Soaps for Bath or Sink Side
A set of 3 natural essential oil soaps - you pick the scents…great as a gift! These cold processed coconut and olive oil base soaps have a thick rich lather and aromatherapy scents.
Each completely natural bar of soap is colored with ingredients like paprika, chlorophyll, and french pink clay, scented with only 100% Essential oils certified NAHA (National Association for Holistic Aromatherapy)
Ea. bar is 3.5 ounces and measures: 2" H x 3" L x 1" D
Pick from these scents listed in order of popularity (you will be prompted to choose your 3 when you add to cart):
Oatmeal Lavender Sage

Lavender Lemongrass

Rosemary Lemon Mint

Tea Tree Lime Almond

Peppermint Poppy (peppermint, eucalyptus, bergamot and poppy seeds)

Hibiscus Rose Geranium

Spearmint - Staff Fav

Woodsman

Activated Charcoal

Tangerine Basil

Patchouli Lime

Orange Clove

Frasier Fir

Clementine
The products described on this website are not intended to diagnose, treat or prevent any disease or to affect any structure or function of the skin or body. The information on this website is not medical advice and is not a substitute for consulting with a healthcare provider.